Saturday, May 20, 2023
New York Harbor School
on Governors Island,
New York City
AIA CES: 5 LU | HSW
︎︎︎ View Recording
BQE 2053
Towards a Decarbonized Sustainable
Multi-Modal Transportation Network
Speakers
In order of announcement
Antonio Reynoso
Brooklyn Borough President

Elected as the first Latino Brooklyn Borough President, Antonio Reynoso is a native Brooklynite, born and raised in South Williamsburg to Dominican immigrants. His early life was one of financial insecurity and reliance on social benefits. Reynoso worked to contribute to his family's livelihood and found opportunities through education. He attended La Salle Academy on a full scholarship and received a BA in Political Science from Le Moyne College in Syracuse, New York, also on a scholarship. After graduation, he returned to Brooklyn and began working for the Association of Community Organizations for Reform Now (ACORN), an international collection of autonomous community-based organizations that advocated for low- and moderate-income families. In 2009, he joined the staff of City Councilwoman Diana Reyna, quickly rose to become Chief of Staff, and later succeeded his former mentor as City Council Representative for Council District 34, representing portions of Bushwick, Greenpoint, and Williamsburg in Brooklyn, and Ridgewood in Queens. As a member of the City Council, Reynoso focused on quality-of-life issues, including waste management, policing, tenant safety, transportation, and land-use. Experiencing and witnessing injustices on all levels, he has dedicated his career to advocating for bold, progressive legislation citywide that improves the lives of countless individuals. Now, as Borough President, he is serving Brooklyn to make it the progressive capital of the world by building on his extensive record in the City Council. Justice and equity have been Reynoso's guiding principles throughout his life, and he has vowed to fight every day to give all Brooklynites the opportunity to thrive and succeed.



Marc Norman
Larry & Klara Silverstein Chair in Real Estate Development & Investment, and Associate Dean of the Schack Institute of Real Estate, NYU

Marc Norman, is the Larry & Klara Silverstein Chair in Real Estate Development & Investment, and Associate Dean of the Schack Institute of Real Estate at New York University. A renowned urban planner and a veteran in the field of community development and finance, Norman also is the founder of Ideas and Action, a consulting firm. Before coming to NYU in July 2022, he was an Associate Professor of Practice at the Taubman College of Architecture and Urban Planning at the University of Michigan where he also served as Faculty Director of the Weiser Center for Real Estate at the university's Ross School of Business. A former Loeb Fellow, Norman also has extensive experience in the public, private, and non-profit sectors and has worked collaboratively to develop or finance over 2,000 units totaling more than $400 million in total development costs.
Adam Paul Susaneck
Founder, Segregation by Design

Adam Paul Susaneck is the founder of Segregation by Design, a project which uses data and remastered historical photography to document the destruction of communities of color in cities across the United States. Segregation by Design has been featured in The New York Times, Fast Company, The Architect's Newspaper, Streetsblog, and more. Adam earned his Masters of Architecture at Columbia University and is currently pursuing a Ph.D in architecture and the built environment at the Delft University of Technology while working as a Project Manager for Transformative Infrastructure at AECOM.



Tiffany–Ann Taylor
Vice President for Transportation, Regional Plan Association (RPA)

Tiffany-Ann Taylor is the Vice President for Transportation at the Regional Plan Association (RPA). Prior to working at RPA, she served as Deputy Director of Freight Programs, Education and Research for the Freight Mobility unit at the New York City Department of Transportation and as an Assistant Vice President at the New York City Economic Development Corporation. During her time in New York City Government, Tiffany led transformative passenger transportation projects and focused on freight policy, truck safety and compliance initiatives. Prior to her time with the City, Tiffany focused on suburban and regional planning efforts while working for the Suffolk County Department of Economic Development & Planning on Long Island, New York where her work centered on passenger transportation, open space, and economic development. She holds a B.A in Government from The College of William & Mary and a M.S in City & Regional Planning from Pratt Institute. Tiffany is a first-generation American, the brainchild of the Hindsight Conference and a former president of the New York Metro Chapter of the American Planning Association. Tiffany is an alum of the Coro Leadership New York Program, the Urban Design Forum's Forefront Fellowship Program, the NYU Rudin Center's Emerging Leaders in Transportation Fellowship program and is a former mentor of Transit Center's Women Changing Transportation Mentorship program.



Yonah Freemark
Senior Research Associate, Metropolitan Housing and Communities Policy Center

Yonah Freemark is a senior research associate in the Metropolitan Housing and Communities Policy Center at the Urban Institute. He is the research director of the Land Use Lab at Urban. His research focuses on the intersection of land use, affordable housing, transportation, and governance. He has published peer-reviewed scholarship in numerous journals, including Urban Affairs Review, Politics & Society, Housing Policy Debate, and the Journal of the American Planning Association.

Previously, Freemark worked for Chicago's Metropolitan Planning Council and has written for the New York Times, Next City, and CityLab, among other publications. He holds master's degrees in city planning and in transportation, as well as a PhD in urban studies from the Massachusetts Institute of Technology. He lives along the U Street Corridor in Washington, DC, and is an appointed member of the ANC 2B Land Use Committee.



Claudia Herasme
Former NYC Chief Urban Designer and Chicago Managing Deputy Commissioner

Claudia Herasme is an urban designer passionate about people and the cities we have built. She possesses a deep understanding of public sector work, collaborating with a wide range of city agencies, non-profit institutions, and the community at large. Her expertise ranges from public space design and policy, streetscape regulations, active design and wellbeing guidelines, large-scale waterfront developments, and community engagement.

Claudia is currently on a professional leave, rejuvenating and enjoying time with friends and family. She was most recently Managing Deputy Commissioner of the Bureau of Planning and Design, at the Department of Planning and Development (DPD) of the City of Chicago. She previously worked at the Department of City Planning (DCP) in the City of New York for over 17 years – the last three serving as Chief Urban Designer / Director of Urban Design.

Key projects include the implementation of the Invest South/West in the City of Chicago; the Connected Community Guidebook, in collaboration with the New York Housing Authority; the Urban Design Principles for Planning in NYC; and the Design Standards for Waterfront Public Access Areas in NYC. Claudia has been a guest critic and lecturer at academic institutions, and a jury of various design competitions and awards. She also served at the AIA NY Board as a Public Director from 2018 to 2020. Claudia holds a Master of Science in Architecture and Urban Design from Columbia University, and an Architecture degree from Universidad Nacional Pedro Henriquez Ureña in Santo Domingo, Dominican Republic.




Alexander S. Levine
Health Policy Fellow for Rep. Ritchie Torres, NY-15

Alexander is a physician in training focused on health and environmental justice and how infrastructure policy and other public policies can be used to prevent disease and improve quality of life. While a medical student, he founded the Bronx One Policy Group, to partner with Loving The Bronx, to advocate for federal funding to build deck parks on the Cross Bronx Expressway as public health intervention. He is currently serving as a health and environmental policy fellow for Congressman Ritchie Torres. In this capacity, Alex's portfolio centers on health implications of diesel truck traffic in the borough through policy related to the Cross Bronx Expressway, Congestion Pricing, and maximizing the Bipartisan Infrastructure Law and the Inflation Reduction Act. Alex will begin Internal Medicine residency at NYU this summer.



Diniece Mendes
EIT, A.M ASCE | Director of Freight Mobility, New York City Department of Transportation (NYC DOT)

Diniece Mendes is an experienced Civil Engineer and transportation professional with nearly a decade of progressive public sector experience. She currently serves as Director for Freight Mobility at NYCDOT, managing a complex portfolio of transformative freight mobility programs in the Greater New York City, ensuring individuals, businesses, and affected communities have equitable access to the goods they need without compromising livability. Diniece is passionate about educating, elevating, and empowering changemakers to advance humanity. Active professionally, Diniece serves on the Board of Governors at ASCE's Transportation and Development Institute. She holds a MS in Civil Engineering from UT Austin and a BE Civil Engineering from City College CUNY.



Andrew Sell, ASLA PLA
Senior Associate, Landscape Architect and Ecologist, Sasaki

Andrew is a seasoned plantsman and ecological designer with professional experience in horticulture, public garden administration, and landscape restoration. As a former park ranger, he's committed to connecting people to the environment through experiential design and education.

As a senior project landscape architect and ecologist at Sasaki, Andrew collaborates with multidisciplinary teams in translating academic research into design strategies for ecological resilience. His passion for increasing environmental complexity in urban and suburban settings is evident in his range of domestic and international project experience. Currently, Andrew is working on ecological restoration plans of the Ellinikon Metropolitan Park in Athens, Greece. This 650-acre redevelopment of the former Athens airport will bring enhanced ecological services to the neighboring community as the country's largest urban green space.

Outside of project work, Andrew is an active member of Sasaki's culture – leading efforts to improve office environmental sustainability and conducting research in trial pollinator gardens and for a new climate resiliency toolkit for parks. In his free time, you'll often find Andrew in his home garden, hiking, and keeping up with his family's farm outside Detroit, MI.



Karen Dawn Blondel
Harvard Loeb Fellow 2022, Environmental Justice Public Housing Activist, Public Housing Civic Association Co-Founder, Red Hook West Resident Association President


Karen Dawn Blondel is a trusted and respected local community leader and long-time resident of public housing in Red Hook, Brooklyn. She has been widely recognized and honored at the community, city and state federal levels for her grassroots community organizing efforts and unwavering commitment to social justice issues, including housing equity, climate change, Hurricane Sandy recovery, environmental health, and COVID-19 preparedness. Karen is a Harvard Graduate School of Design Loeb Fellow 2022. The Human Impacts Institute and NYC Department of Transportation declared her an NYC Climate Hero. When NY State went on PAUSE, she partnered with the Red Hook Container Terminal and spearheaded the weekly distribution of fresh produce to Red Hook and Gowanus residents. Karen has trained as a Computer Aided Designer and Drafter, worked as a Civil Engineer Assistant, and is certified in Biomedical and Behavioral Research with Human Participants. She has worked on the impacts of the Gowanus Canal remediation on NYCHA residents, as a community liaison for the National Academies of Sciences, Engineering and Medicine, and as a certified US Census Field Representative and Data Collector. In 2020, she founded the Public Housing Civic Association, a local community-based non-profit organization that gives voice to public housing residents as they address issues related to the built environment and climate change. Karen is a Community Liaison for NASEM National Association for Science Engineering and Medicine raising awareness around PFAS contamination.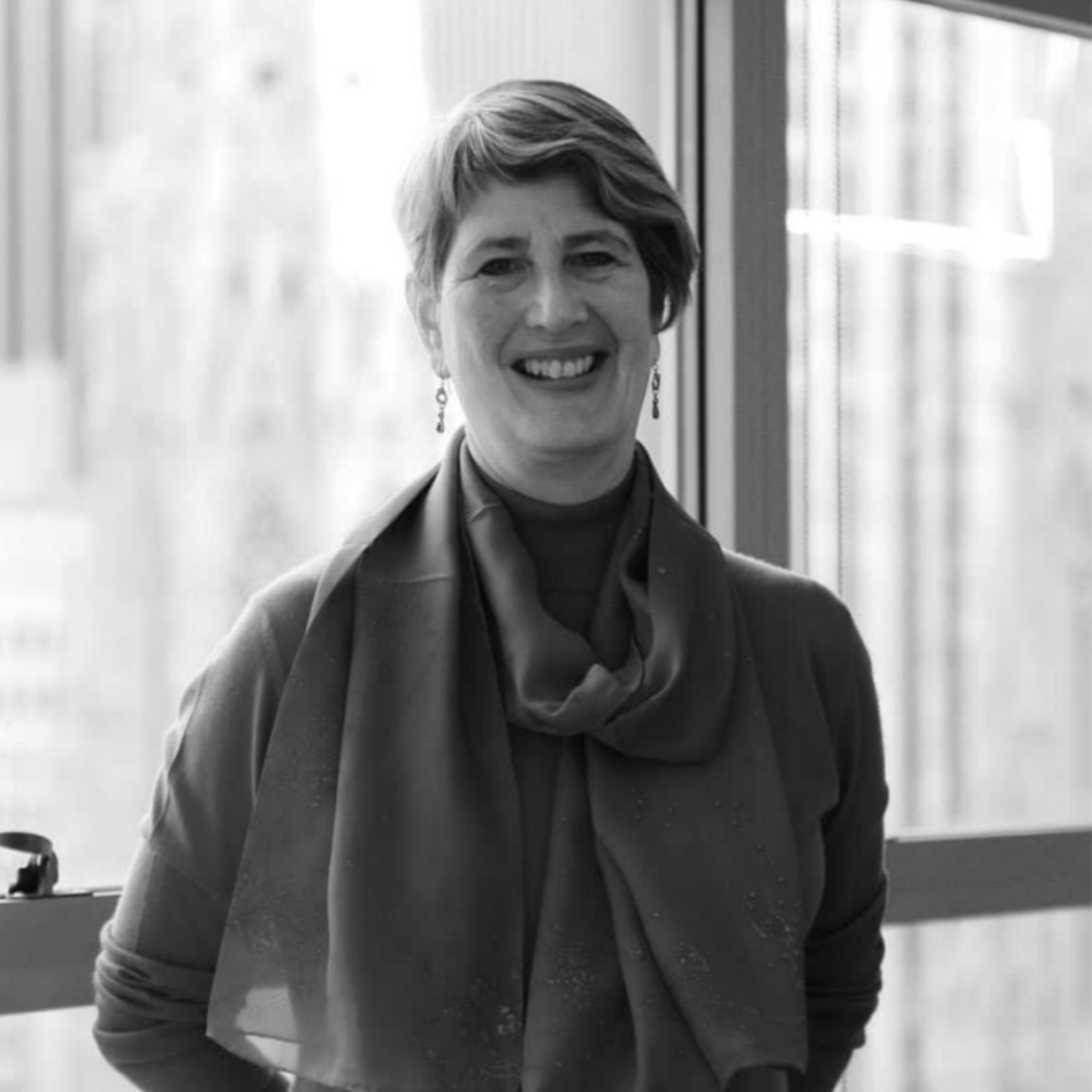 Elizabeth Goldstein
President of the Municipal Art Society of New York (MAS)

Elizabeth Goldstein joined The Municipal Art Society as President in 2017. MAS lifts up the voices of the people in the debates that shape New York's built environment and leads the way toward a more livable city from sidewalk to skyline.
Elizabeth's background is in parks, historic preservation and management. Throughout her career, Elizabeth has worked to ensure transparent public engagement in civic decisions of consequence to public spaces and the heritage of key places across the United States.
Elizabeth was President of the California State Parks Foundation and General Manager of the San Francisco Recreation & Parks Department. She has held positions at NYC and NYS Parks and the National Trust for Historic Preservation.



Diana Reyna
Founding Principal, Diana Reyna Strategic Consulting, LLC, Former Deputy BP Brooklyn, Former NYC Council Member

As founding principal at Diana Reyna Strategic Consulting, LLC, Diana Reyna offers an extensive and vast network with incredible experience in both the public sector and private sector. She is driven by an ethical responsibility to not only the clients she serves, but to the communities her work may impact.

Diana Reyna is the former Deputy Brooklyn Borough President for Brooklyn (2014-2017), a former New York City Council Member for the 34th Council District (2001-2013), which includes Williamsburg and Bushwick as well as Ridgewood in Queens, and Female District Leader/State Committee Member (2000) in the 53rd Assembly District.

For over twenty years, Diana Reyna had demonstrated an outstanding commitment to communities across Brooklyn and Queens through government service and advocacy as the first Dominican American woman elected to public office in New York State. She continues to focus on knocking down barriers in the path of men and women who are hoping to take a chance. She garnered citywide attention for her efforts in championing affordable housing, economic development, improving equity in education, park space, waste and environmental justice as well as expanding youth and senior services. Diana continues her advocacy and commitment to the development of the BQGreen, a study she commissioned in 2006 to retransform the Brooklyn-Queens Expressway into a 3.5 acre of park land over the expressway and unite a community divided by Robert Moses.

Diana Reyna served as member of Land Use, Finance, Ethics, Housing and Buildings, Economic Development, Community Development, Youth Services, and Transportation committees. During her tenure she chaired committees on Public Housing, Rules and Small Business. Reyna co-chaired the Women's Caucus to advance the representation of women in the council and served as member to both the Black, Latino and Asian Caucus and the Budget Negotiating Team in the Council.

In March 2022, Diana launched her candidacy for Lt. Governor of New York State as the first-ever Latina/o candidate for state-wide office. Diana was excited to engage and speak with fellow New Yorkers on their shared values, diverse backgrounds and challenges as they fight to remain in New York to raise their families safely and seek prosperous opportunity for upward mobility.

Today, her skills and talent are serving to support organizations as a board member to the Habitat for Humanity NYC & Westchester. Diana Reyna is excited to live in New York State with her husband and two teenage sons.



Marshall Foster
Interim Director, Seattle Center, Former Director, Office of the Waterfront and Civic Projects
Marshall Foster is the Interim Director of Seattle Center, Seattle's 74-acre cultural campus and home to more than 30 arts and cultural organizations and destinations, including the Seattle Space Needle, the Seattle Opera and Pacific Northwest Ballet, Pacific Science Center and Climate Pledge Arena. As Director Marshall oversees campus operations, programming and planning, including a $58M annual budget and 230 staff.
Prior to joining Seattle Center in January 2023, Marshall served as Director of Seattle's Office of the Waterfront and Civic Projects (OWCP) for 9 years. OWCP leads the "
Waterfront Seattle
" program, which is creating 20 acres of new parks and public spaces on Seattle's Central Waterfront with the recent removal of the elevated Alaskan Way Viaduct. Waterfront Seattle is supported by a large-scale public / non-profit partnership between City, community and philanthropic leaders committed to re-connecting Seattle to Elliott Bay and re-imagining the waterfront as a setting for public life.
Prior to the waterfront, Marshall served as Seattle's Planning Director from 2010-2014. He holds a Master's Degree in City and Regional Planning from the University of California, Berkeley.
Cynthia McLaughlin
Member of the Board of Governors and Chair of the Public Realm Committee, Brooklyn Heights Association

Cindy is a sustainable cities activist and Head of Product at CarbonBuilt, an ultra-low carbon concrete company. Prior to joining CarbonBuilt, Cindy was CEO of a NYC zoning company, building the 4300 page zoning code of NYC into an interactive 3D model to be able to analyze, visualize, and support land use decisions at all levels. She currently sits on the Board of Governors and Chairs the Public Realm Committee of the Brooklyn Heights Association; co-Chairs the Urban Land Institute's Tech and Innovation Council in NYC; serves on the Editorial Board of Propmodo; is a member of the Coalition for the BQE Transformation; and advises an e-cargo bike organization. She has an MBA from MIT/Sloan and served as a water/sanitation volunteer in Peace Corps Congo.



Quincy Phillips
Hub Fellow, Red Hook Initiative

Quincy is a graduate of Purchase College with a degree in Liberal Studies and has been working at the Red Hook Initiative for almost a decade. He is very passionate about trying to make his world and his home a better place. He always tries to lead by example and to enjoy his time while doing it. Life shouldn't be serious, so he tries not to be. :) He is really excited to see the changes that will happen on the BQE, it's about time and it is well needed!



Kiyana Slade
Lead Youth Organizer, Red Hook Initiative

Kiyana is the Lead Youth Organizer at Red Hook Initiative, committed to creating change and improvement of the issues affecting youth in public housing. She also creates a space for young people to learn how to advocate for equity and social change for the community. She has been utilizing the BQE for most of her life and was excited to hear they finally have noticed that some sort of implementations needed to be done.



Daniela Castillo
Program Manager, Green Light District, El Puente

Rooted and continuously molded by lessons from the so-called lands of HTX/CDMX/NYC as homes, Daniela Castillo (elle/ella, they/she) brings a passion for the intersection of urban-environmental ecologies as Program Director of the Green Light District at El Puente. Dani is informed, grounded/humbled, and guided by work and movements that prioritize visions of Solidarity Economies, Just Transition principles, & interconnected liberation dreams rooted in self-determined efforts towards just, equitable futures and worlds.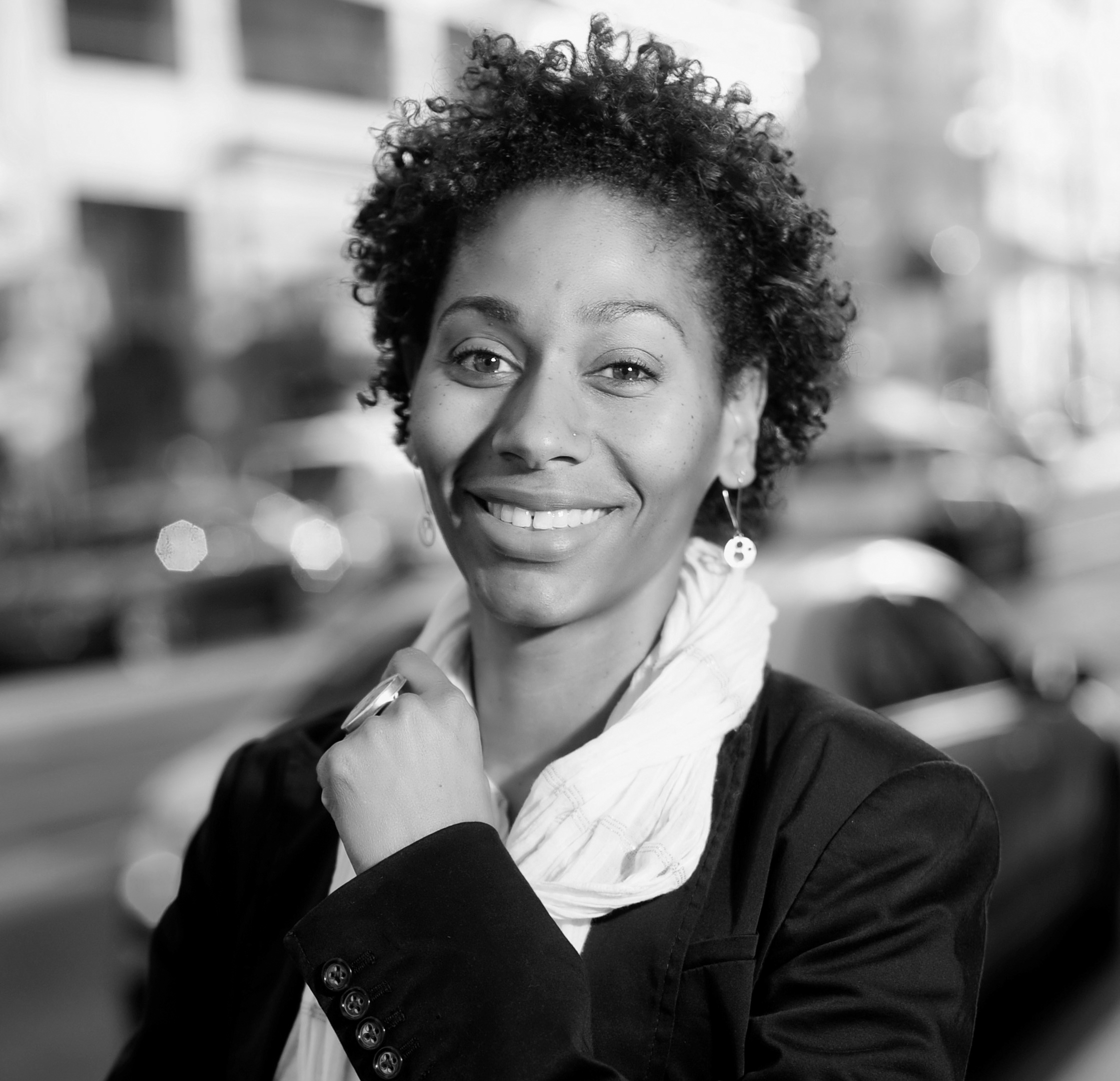 Zabe Bent
Consultant

Zabe Bent is a planner, engineer, and designer with 20 years of experience in multimodal planning and urban development. She has worked in state and city governments, consulting firms, and nonprofits, with bike, pedestrian, BRT, pricing, and long range planning projects in San Francisco, Boston, Sacramento, Seattle, St Louis, Santiago de Chile, Nairobi, and more. Her efforts combine person-level design and system-level planning to achieve an equitable, efficient network with safe access and mobility.

Zabe actively pursues creative interests, from silversmithing to cooking to creative writing, and sits on the board of One Island Media. She holds a BA from Barnard College, as well as a Master in City Planning and a Master of Science in Transportation from MIT.



David McCarty
Real Estate Professional, Alloy LLC
David is a Vice President at Alloy Development, a boutique design and development firm based in Dumbo, Brooklyn. He oversees acquisitions, entitlements, project financing, and development of all of Alloy's projects. Prior to Alloy, David was the Director of Development at Brooklyn Bridge Park Corporation where he oversaw the park's six real estate development projects. He holds a BA in Environmental Studies from UNC-Chapel Hill and an MBA from the University of Michigan.



Nilka Martell
Founder, Loving The Bronx

Nilka Martell is a parks advocate, serving as Chair of the Bronx River Alliance and President of the Friends of Pelham Bay Park. She is also the founder of Loving The Bronx, a grassroot organization leading the effort to #CapTheCrossBronx.



Dan Wiley
District Director North Brooklyn/Western Queens for Congresswoman Nydia Velázquez

Dan Wiley is Congresswoman Nydia Velázquez's District Director for North Brooklyn and Western Queens. For the last two decades he has covered the Southwest Brooklyn portion of the Congresswoman's district coordinating projects and initiatives covering waterfront communities from Downtown Brooklyn to Red Hook, Gowanus and Sunset Park, including the Gowanus tunnel study and Brooklyn Waterfront Greenway. He has team-taught in the urban design fall studio at Columbia University (GSAPP) as a part-time Adjunct Assistant Professor (with the late Mojdeh Baratloo). He holds an MA in Urban Geography from Hunter College, CUNY (his master's thesis: "Planning Brooklyn Bridge Park: The Political Economy of Place" 2007). He has a BFA from Cooper Union and was a Whitney Museum Independent Study Program fellow. His work can be found in "If You Lived Here: The City in Art, Theory, and Social Activism" (Seattle: Bay Press, 1991). He serves on the board of Center for Urban Pedagogy (CUP) and worked 1990s as an Education Coordinator at Brooklyn Center for the Urban Environment focused on urban planning, architecture, social studies, neighborhood history and environmental issues.



Walter Hook
Principal and Vice-President BRTPlan

Dr. Walter Hook has served as a Principal and the Vice-President of the planning firm BRTPlan since 2014. Since 2020 he also serves as the CEO for People-Oriented Cities, a small NGO providing technical support on sustainable transportation. Before that, he was the CEO of the Institute for Transportation and Development Policy (ITDP) for 21 years. At BRTPlan, he has worked extensively on the conceptual design, operational planning, and business planning for BRT projects in Pakistan, the Philippines, Mongolia, and Laos for the ADB, in Jordan and Lebanon for GIZ and the World Bank, and in South Africa for the KfW Bank. He has also worked on conceptual designs for proposed BRT systems in the Seattle Metropolitan Area and in Baltimore. As the CEO of People-Oriented Cities he published a review of the sustainability of Chinese Export Credit lending for transport, he worked with Transportation Alternatives to promote the 14th Street People-Way (now a busway) and is currently working on guidance for philanthropy aiming to reduce greenhouse gas emissions from modal shift strategies. Dr. Hook holds a PhD from the School of Urban Planning at Columbia University, where he also served as an Adjunct Professor from 1992 until 1999. His most recent publications are Chinese Overseas Lending for Transport Projects, an evaluation of China's growing role in financing transportation in the Global South, and a Quick Guide to Bus Sector Modernization which he co-wrote with ITDP Africa for UN Habitat.



Noely Reyes
Community Organizer, Mixteca Organization Inc.

Noely Reyes is the Community Organizer at Mixteca Organization She joined the organization as an intern in January 2022 and was recently promoted to the position of Community Organizer as of March 2023. Noely is currently enrolled at John Jay College of Criminal Justic and is anticipated to receive her Bachelor's in Human Service and Community Justice with a minor in Public Administration in May 2023. Noely's a strong believer in advocating for communities' rights and equity. She joined Mixteca in efforts to promote education and information on immigrant rights in her community.



Thad Pawlowski
Managing Director of the Center for Resilient Cities and Landscapes at Columbia University

Thad Pawlowski is Managing Director at Columbia University's Center for Resilient Cities and Landscapes in the Graduate School of Architecture, Planning and Preservation. He also recently founded Partners in Public Design with Jeff Shumaker, a practice focusing on community-led urban design projects. Before founding CRCL with landscape architect Kate Orff, Thad worked for fourteen years in New York City government, leading seminal efforts toward climate change adaptation. He has a Masters in Architecture from University of Pennsylvania and was a Loeb Fellow at Harvard University.



Michael Kimmelman
Architecture Critic, The New York Times

Michael Kimmelman, the architecture critic at the New York, was born and raised in New York City, educated at Yale and Harvard, and was the Times' longtime chief art critic before moving to Berlin for several years to write a column on cultural and political affairs across Europe and the Middle East.

A bestselling author, and pianist in his other life, he teaches at Columbia University and is a contributor to The New York Review of Books.



Monxo López
Associate Curator, Museum of the City of New York, Environmental and Urban Justice Activist

Monxo López is a museum curator, urban thinker, educator, cartographer, and South Bronx-based environmental and urban justice activist. He currently is an Associate Curator at the Museum of the City of New York where he previously served as a Mellon Foundation postdoctoral curatorial fellow.
He taught Latinx Studies and political science in Hunter College, and was a Mapping Fellow at the Design Trust for Public Spaces.
Monxo is a founding member of South Bronx Unite (a local urban and environmental justice organization), founding member and board member of the Mott Haven/Port Morris Community Land Stewards, the local Community Land Trust. He also currently serves as a board member of the Cooper Square Community Land Trust in the Lower East Side.


Hank Gutman
Former NYC DOT Commissioner and Member of BQE Expert Panel

Hank Gutman is quite familiar with the issues surrounding the BQE, having served as NYC DOT Commissioner in 2021, and prior to that as a member of the Mayor's Expert Panel on the BQE from 2019-2020. He currently serves as Chair of the Brooklyn Navy Yard, a position he has held since 2014, and he is also a member of the Board of the Brooklyn Bridge Park Corporation, having served on the boards of each of the organizations charged with planning, building and now running Brooklyn Bridge Park since the original Brooklyn Bridge Park LDC was formed in 1998. He is also a Trustee of the Brooklyn Public Library, where he co-chairs the Digital Innovation Committee. He and his family have lived within blocks of the triple-cantilever since 1975.

During his 40 year legal career, Mr. Gutman litigated a wide-range of high profile intellectual property cases, including Lotus v. Borland, which he argued before the U.S. Supreme Court, as well as major cases for clients such as Intel, Polaroid, Cisco, Verizon and Verizon Wireless, Apple and Reuters. He spent his final 20 years of practice at Simpson Thacher, where he Chaired the Intellectual Property Practice Group.

Mr. Gutman is a Fellow of the American College of Trial Lawyers, where he chaired the Complex Litigation Committee and he is currently a Distinguished Adjunct Professor of Law at New York Law School. He also has an active arbitration practice and from time to time serves as an expert witness.

Mr. Gutman is a graduate of the University of Pennsylvania and Harvard Law School.